Live And Feel Whole
Located in Huntington Beach Orange County, we specialize in ancient techniques to help patients achieve optimum health and wellness.
The Health and Wellness You Deserve
Organic Acupuncture treats a wide range of conditions by re-balancing and facilitating your body's natural self-healing processes.

Using Mei Zen acupuncture protocol to improve circulation and promote an increase in natural collagen to help minimize wrinkles on face and tighten the abdomen.

Reproductive Health – Fertility – Labor Induction – Post Natal Recovery – PMS – Menstrual Irregularities – Alternatives to Hormone Therapy – Insomnia – Stress Relief

Everyone has some level of anxiety and/or stress. We provide a personal comprehensive analysis of your own brand of stress to create a treatment that brings balance to your life.tem.
Pain Reduction | Stress Management
"This stimulates feel-good endorphins to be released in the brain and also stimulates the anti-inflammatory process in the body with increased blood circulation."
Acupuncture is the key component of Traditional Chinese Medicine with the placement of fine gauge needles which are virtually painless along energy meridians in the body. This practice promotes the balance of energy thereby assisting the body in healing itself. It is commonly used for a wide variety of conditions including musculoskeletal pain, stress management, and internal medicine issues.
Restoring whole-body wellness starts with purifying your body with a cleanse. This kit is easy to use and involves everything you need for a successful cleanse.
21 Day Purification Program
10 Day Blood Sugar Support
10 Day Inflammation Response Program
Recipes/Nutritional Advice
Acupuncture Treatment Add-ons
Here's what others are saying.
"Just got cupping and acupuncture done at organic acupuncture, could not imagine what a difference it would make after only one treatment!"
"Cynthia is so sweet and amazing. She has helped with my headaches as well as healing injuries. Also, the front office is friendly and helpful."
"Wow, Cynthia is amazing! I had such bad morning sickness during my pregnancy and her treatment provided great relief."
FREE CONSULTATION
Discover ways to transform the way you feel. No commitment required.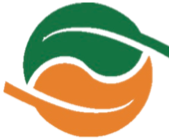 Organic Acupuncture is a renowned acupuncture clinic located in Orange County in the city of Huntington Beach, CA. We use ancient techniques to help patients achieve optimum health and wellness.
© 2018 Organic Acupunture & Wellness.